2017-01-11
Thecus® Technology Corp. meets university budget requirements and delivers reliable, high-performance and modern solutions for university data virtualization and management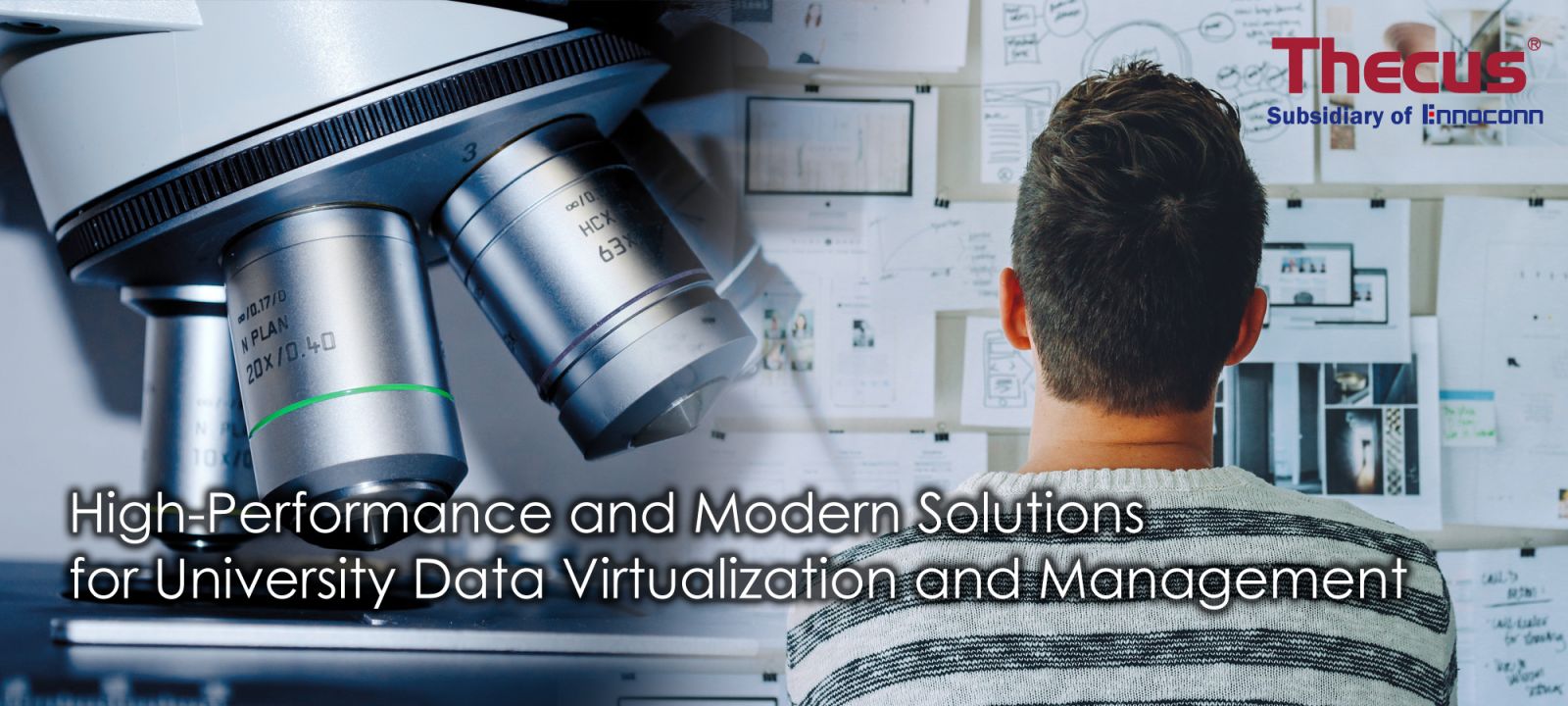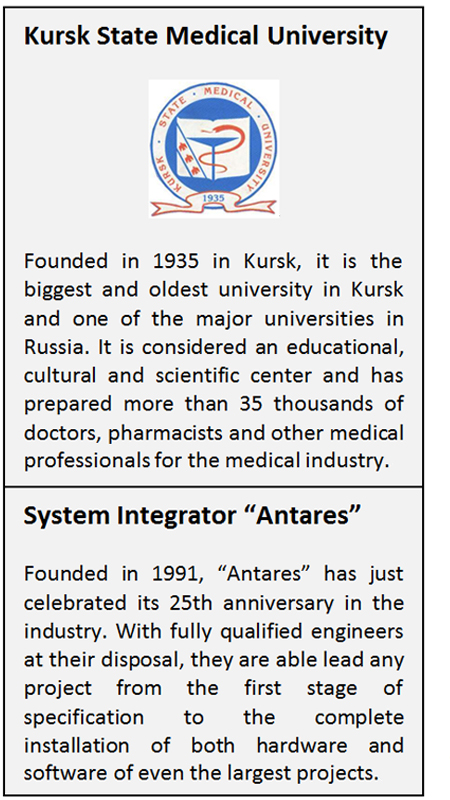 The demands of a University

Kursk State University is a cultural, educational and scientific research center that operates with large amounts of data. The management saw the urgent need for further modernization of the University infrastructure related to virtualization of data that would allow them to more efficiently use their server resources.

The largest challenge the university faced was its limited budget, so the solution had to not only provide a competent solution, but be cost efficient. The University had four servers.

The first handled the website of the university
The second supported RDP-protocol of 6 display-classes
The third controlled the student access to the internet
The last hosted "1C" accounting software
The data storage and backup for all these servers are currently being performed by the Thecus N8800PRO, which was installed in a previous project.
Solution
Kursk State Medical University turned to the system integrator "Antares", a leader in the region. The certified engineers of "Antares" evaluated several options and offered two units of Thecus N16000PRO as the best suitable solution. These devices have enabled the University to support the work of 25 Virtual Machines (VMs) and ensure all data backups occur seamlessly. The installation of the two units of the N16000PRO has allowed further development of data virtualization in the University.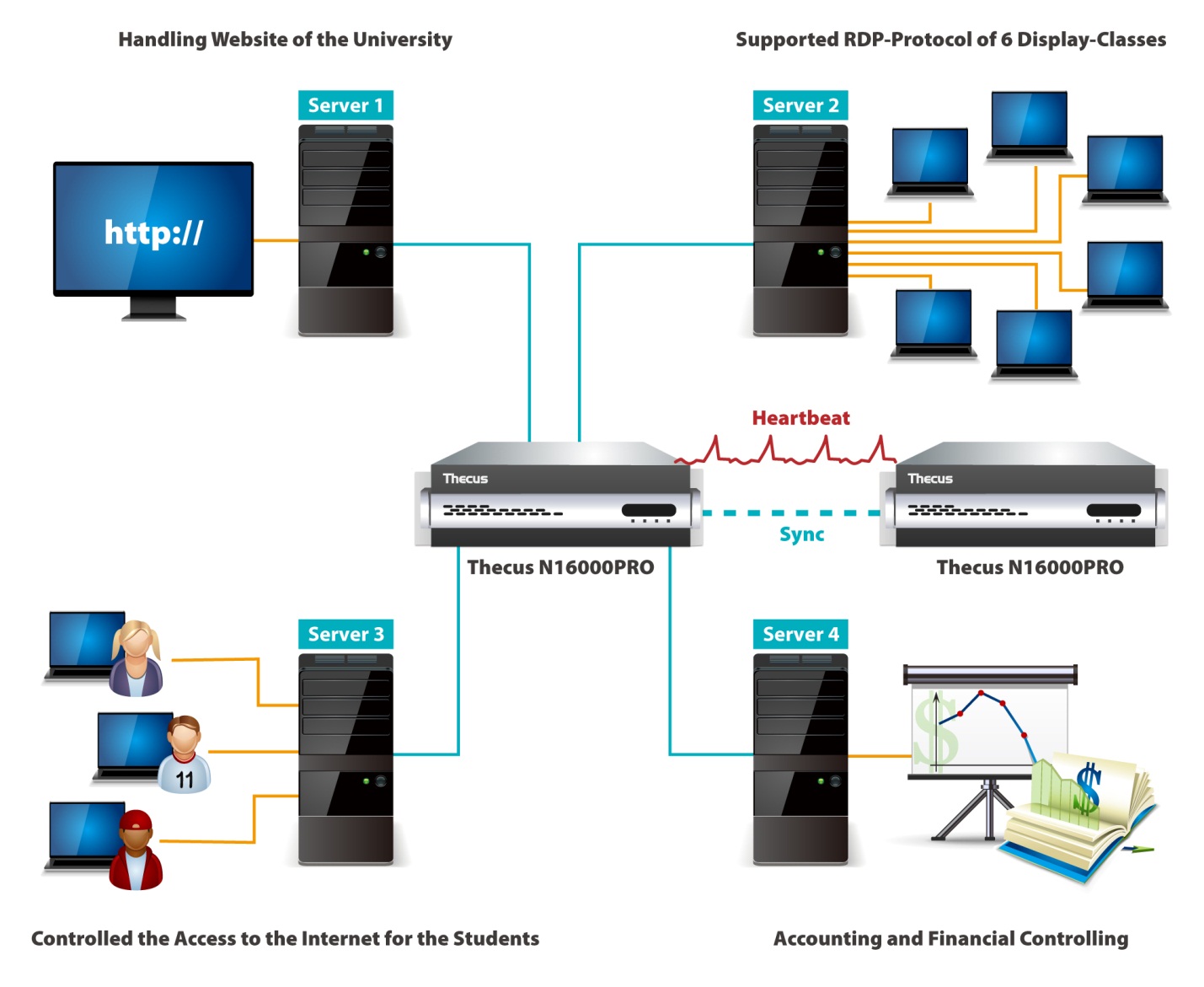 "In our project with Kursk State Medical University we fully committed ourselves to and met all the requirements of the customer. Thecus products have a very good reputation, and our technical support reacted very efficiently to all the questions raised during the installation process"
highlighted Mikhail Baranov, Commercial Director of Antares.
The main advantages of Thecus N16000PRO
One of the key advantages of the Thecus N16000PRO is its High Availability (HA) Technology, which ensures that services remain online by combining an active and a passive server into one cluster, which automatically synchronize their content through a "Heartbeat" connection. Should the active server malfunction, the passive server automatically kicks in and takes over. This technology fully eliminates any risks of data loss or interruptions in operations. The N16000PRO also supports all RAID modules necessary for the enterprise-class storage solutions.
---
Sobre Thecus ®
Thecus Technology Corp. é especializada em soluções Network Video Recorder e Network Attached Storage. Fundada em 2004 com a missão de tornar a tecnologia que é intuitivo e inovador, a Thecus oferece produtos destinados a atrair tanto usuários avançados e novatos. Ao combinar um armazenamento de classe mundial equipe de P & D com um compromisso com a satisfação do cliente, Thecus é capaz de se adaptar ao mercado com sua inovadora NAS e NVR e cumprir as necessidades de armazenamento e de vigilância do mundo de hoje.
Para questões de vendas, contacte-nos através do e-mail: sales@thecus.com
Para questões de marketing, contacte-nos através do e-mail: marketing@thecus.com