If you encounter any problems with the website, please contact us at:

webmaster@thecus.com
Demonstração da interface
Demonstração da interface
ThecusOS™ 7.0
Experience the evolution of the highly anticipated ThecusOS 7.0, raising Thecus' NAS units to the next level of user ability and functionality. With a completely redesigned and modernized user interface, it provides a smooth desktop experience with easy navigation. With the introduction of numerous new core features including Photo Station, Thecus App Center and User Profiles. ThecusOS 7.0 delivers on all expectations.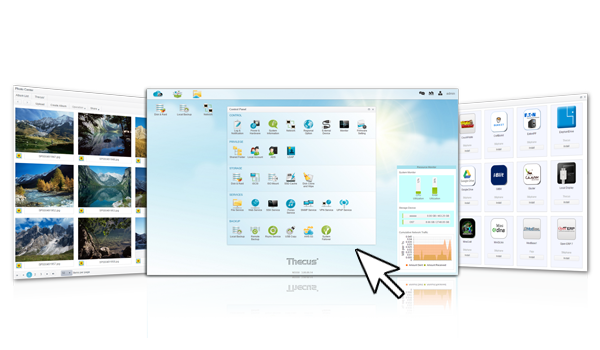 ThecusOS™ 6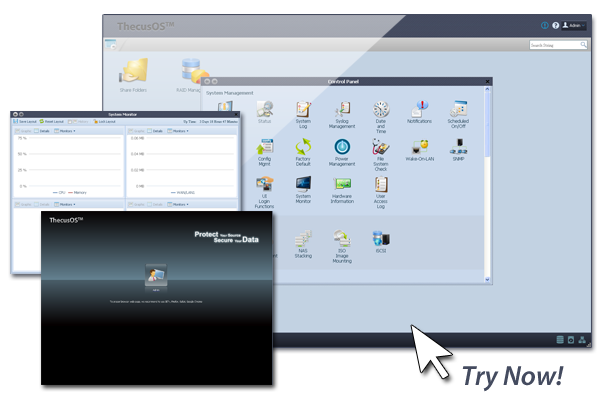 ThecusOS™ 5.0
A mais recente interface Web da Thecus® com tecnologia AJAX oferece funcionalidades de gestão de dados fáceis de utilizar e convenientes. Esta interface torna também o NAS da Thecus® no NAS mais fácil de utilizar actualmente disponível no mercado.